CHARISMA's climate-health information service platform offers Indian cities a three-tiered service for policy support.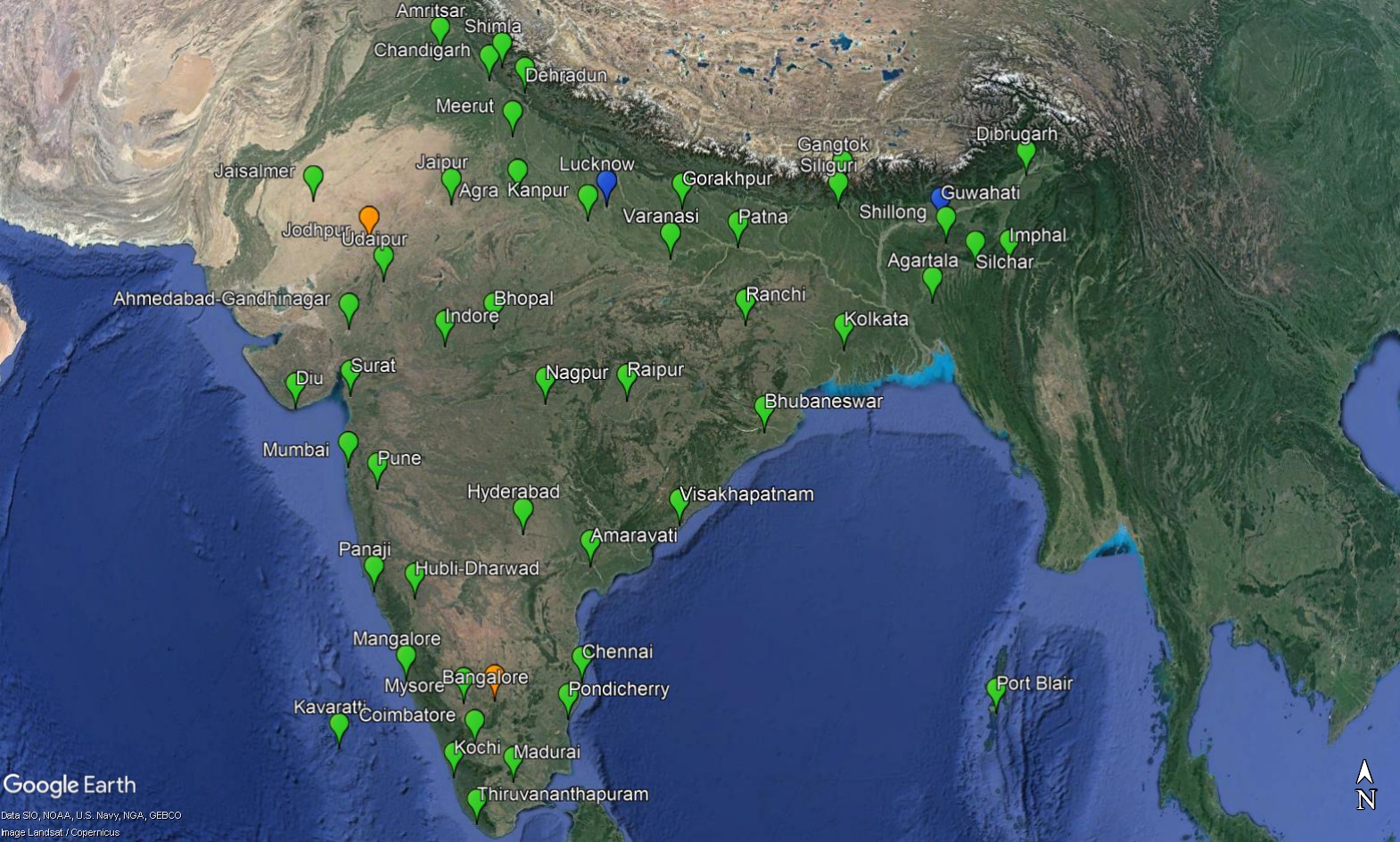 Tier 1: Demonstration cities
For two demonstration cities, Lucknow and Guwahati, the urban growth will be modelled towards 2050.
We will then take the urban growth into account in the analysis of future climate change impacts, both from a heat stress and a vector-borne disease perspective. 
CHARISMA is able to provide risk maps at a building-level resolution, offering highly detailed information to selected (high risk) city areas when designing targeted, future-proof adaptation strategies. 
Tier 2
In the second tier, we consider urban growth and climate change, but not vector-borne diseases. The cities of Bangalore and Jodhpur will be included in this second tier. Read more here 
Tier3
Although urban growth enforces the urban heat island effect, the impact of climate change alone can be isolated and assessed using current urban layouts in combination with climate predictions. This is the concept underlying the third tier.
If a city, already in its current state, will encounter problematic impacts of climate change, than this can only be expected to worsen as the city evolves without any adaptation measures in place. 
Approximately fifty cities across India will be included in this tier, in which heat stress maps at a typical resolution of 100m-by-100m will be produced. Read more here